108 Names of Lord Shiva
Shiva is the god of the yogis, self-controlled and celibate, while at the same time a lover of his spouse (shakti). Lord Shiva is know as destroyer of the world and Brahma is the creator and Vishnu the preserver. Lord Shiva is conceived in his unborn, invisible form as the Shiva Lingam. The Lingam represents the male creative energy of Shiva. This main symbol of Shiva is worshipped in virtually every Hindu temple and home.




Many of Shiva names on this page can be found in more detail in below. We have huge list of 108 Shiva names which you can select best names for your baby.
108 Names List of Lord Shiva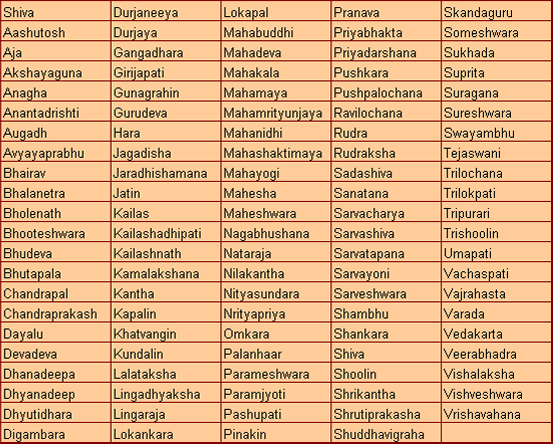 Baby Names, Lucky Number, Vastu tips By Sign (Rashi), Nakshatra Pada, Star, Zodiac Horoscope